How to Properly Clean your Kitchen?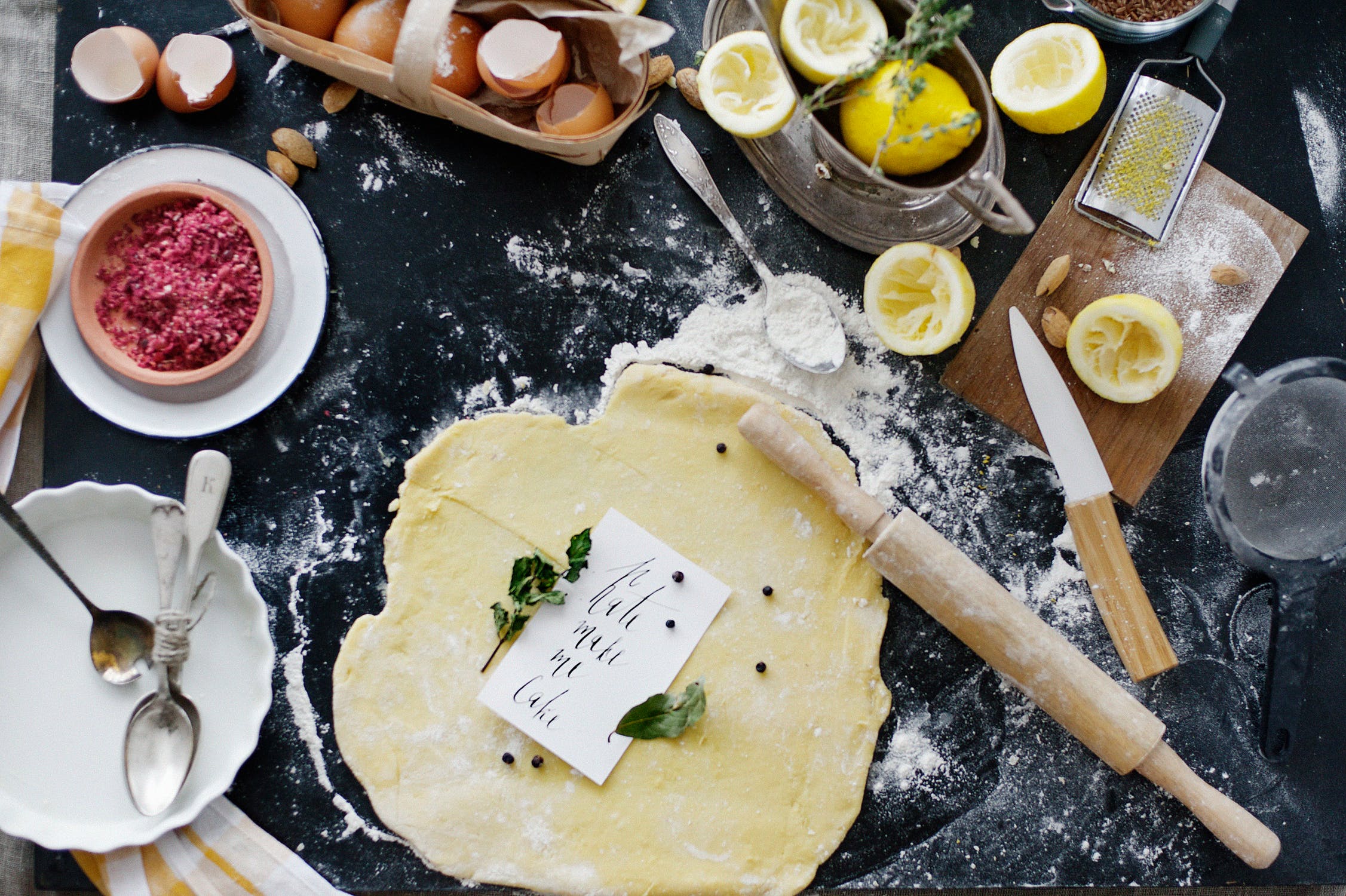 "Before you leave… Take a minute to CLEAN"
Kitchen is the heart of the house. This is the area where the food is cook, prepare and serve. The area wherein a lot of memories are being made while watching your Mom or Dad cooking you're favorite food.
Here are some tips on how to properly clean your kitchen.
Things that you need:
Step - Ladder

Small bucket with handle

Vacuum with attachment

Dust mop

Sponges

Oven cleaner

Broom and mop or towel

All-purpose cleaner, dish soap, or your DIY cleaning solution
Shelf or cabinet liner and drawer dividers
Duration: 90 - 120 MINUTES
Start with a light cleaning. Meaning, clean all the clutter, dirty dishes, clear out all the area for you to move freely. Don't worry about the floor, it will it's own time later on.
Now, start with the ceiling and corners of the walls. You need to inspect if you walls needs to be washed in dirty spots. Spot wash, remembering air vents, doorknobs, doors, switch plates. Walls should be washed more often in this room than in others. You may not have noticed that the hand mixer or blender splashed over the wall. Now is the best time to put all the effort in removing grease, grime and spilled food from your walls.
Wipe down your photo display. Always use a wet cloth in wiping down your display to make sure that all the dust are being remove. For paintings, be careful because using wet cloth might ruined your paintings. The liquid can seep behind the glass and damage the pictures.
Wash your ceiling fan. You might need to use a gentle cleanser just like Murphy's Oil Soap. Take down any light fixtures and gently wash and dry them before replacing. Or you can create your own cleaning solution by mixing, vinegar, baking soda, and warm water.
Pull down draperies, curtains, and blinds to wash or have cleaned by following manufacturer's instruction. Don't forget to vacuum and clean windowsills and corners. Wash the insides and outsides of the windows. Take down and rinse off screens, before replacing.
For Oven and Refrigerator, you really need to use a solution to clean it. Make sure that you have your windows open to release the strong smell of the solution that you will be using. Don't forget to unplugged your fridge, so you can move it and clean the underneath too. You need to ask for assistance in moving it to avoid scratching your floors.
Leave the oven while it is cleaning it's own. You can now start sorting the food from your freezer and refrigerator. Grab a garbage bag to throw away all expired food, drinks and medicine bottles. Take out the shelves and drawers. Wash them down, but please be careful with the glass shelves. Wipe down the entire inside of the refrigerator and freezer prior to replacing shelves and food. Wipe down and clean out the oven by following the directions on the oven cleaner.
Knobs, burners, and burner cover. Every stove comes with a manual, follow the step by step process on how to remove it and what is the proper way of cleaning it to avoid scratching your stove. Some stove tops lift up to allow easy access to spills and crumbs. Wipe down the entire stove.
Now, it's time for small appliances. Wipe down and clean thoroughly your microwave. If the spills in the microwave are to strong, try bring a water-filled glass cup to boiling in the microwave. The steam should help loosen the gunk. If the microwave smells, boil lemon juice. Unplug all appliances first. Don't forget the turntable.
Kitchen Cabinets. Remove all the containers that you will not use anymore. Rearrange and wash down the inside and outside of cabinets.
Let your dishwasher run empty. You can also add a vinegar and baking soda to an empty before running. If your dishwasher contains a food trap in the bottom, clean it out. It will remove the bad smell from the inside. After that, wipe down from the inside going to the outside.
Don't forget your counter tops, always wash it and wipe it every after use to avoid build of germs.
Wash down the sink. If you have a garbage disposal it is about time to pour baking soda with warm water and / or a lemon peel down the disposal to freshen the drain. Put ice cubes into the disposal to sharpen the blades.
Now, its time for the floors. In my own opinion, the best way to clean the floors is by cleaning it using a rag or towel while on your hands and knees. Why? Because you can add more pressure to remove any stains and make sure that it will not leave any marks.
To finish on time:
Gather all the things that you need for this task and place them in one place. Divide the areas that you are going to clean and do it step by step. Just don't forget that floor is always the last one to be clean.
After cleaning all day, it's time to reward yourself. Don't let anyone to touch your shiny kitchen at least until breakfast the next morning. Any longer is probably cruel, but they can do it overnight.
You can now relax, drink some wine while relaxing and enjoying the view of a clean kitchen.
Having a clean kitchen for me is one way of protecting your kids from getting sick or hurt. Why? Because you are avoiding germs to build up and transmit to the food that you preparing. Remember, contaminated food can cause diarrhea, dehydration and worst might kill your family.
You don't have to worry where to insert the kitchen cleaning in your schedule because there are top brands maid cleaning services that will save your day. So why are you depriving your kitchen to be clean? There are a lot of benefits when you have a clean kitchen. First, you can move freely while cooking. Second, there will be no reason for rats or cockroaches to visit your house. Spend some time in cleaning your kitchen and maintain it for your family's safety. If you really don't have time in cleaning it, then its about time to hire a professional cleaner that can help you. Cleaning the kitchen is not that easy because it is where the food is prepared you need to do hard scrubbing to make sure that dirt build up is completely removed to avoid food contamination and ensure the safety of your family.
It is really good to hire a professional home cleaner because it will help you to maintain work - life balance. Today the world is very busy and work oriented, it is really hard to maintain work life balance and sometimes it's kinda impossible. Most of the parents are missing out the time when their children is growing, for the young generation most of them are missing out what life has to offer, and it is because it is getting hard for them to keep both clean and organized home and their work at the same time. The best solution to this kind of problem is to hire a professional home cleaner. It is a one stop solution to your worries about squeezing in your time for your work, family and household chores.
After a mind - numbing day in the office it is always great to come back to a fresh and clean home. I mean who wants to go back to a messy, dirty and unorganized home after a long day or work? No one right? Taking time to sit, read a book or watch your favorite TV show in your freshly cleaned organized living room or you can take a nap on your crispy made bed that can energize and relax your mind and body, a simple way to reward yourself for your hard work. Hiring a professional cleaner will make everything easier, it will lessen your stress, worries and especially the chores that you need to do. In no time your house will look brand new and clean again, you invite you friends to come over on a weekend or some of your relatives to have a good talk over wine or good food in that way you can still enjoy your time rather than just spending it working on weekdays and cleaning your home during weekends.
When you choose to hire a professional cleaning service you are guaranteed that the cleaning will be made by professionally trained staff. No matter how stubborn the dirt is or even it is hard to reach you have nothing to worry because they are equipped with cleaning solutions and tools to remove any kind of dirt in any situation. It will also help you save money because no need for you to buy cleaning equipment and solutions, the professional cleaners will provide everything that is needed for cleaning.
Don't let stress bother you, give yourself enough time and to do the things that you want and you enjoy. Hire your cleaning lady today.